New and exciting things are coming for the Medcom Compliance Bridge! Our Bridge team is always working to make the platform more efficient and easier to use, but this time we have a whole list of updates and more to come.
The Bridge is an online platform created by Medcom to bridge the gap between brokers and our Compliance experts. Our intention is always to make Compliance experts and Compliance services as simple and accessible as possible. The Bridge brings all that right to you and cuts down on back-and-forth emailing. It allows you to request compliance services, upload necessary documents, communicate with your account manager on the Compliance team, and even receive your documents, all in one place. The Bridge is always free for brokers and easy to use.
I'll go through the list of items that have been updated and then talk a little bit about what is coming to the Bridge in the near future! If you have any questions about the Bridge, contact us at bridge@medcombenefits.com. This is also the email to reach out to if you'd like to go ahead and make an account.
Create a New Employer on the Fly: When placing an Order or ordering a proposal on the Bridge, you are now able to create a New Employer while placing the order or ordering the proposal. This way, you don't have to make a New Employer before ordering something.

Email Requirement: When creating a New Employer, it defaults to "default email" There were previously more options for this part of the form, but since Employers do not get a login this has been changed to the default.

Recent Notes: Recent notes are now visible on the Broker Dashboard.

Sort by "Created by Date": The list of Proposals is sorted by the date they were created.

Track Page Workflow: The workflow on the tracking page for each Order is more intuitive and easier to follow.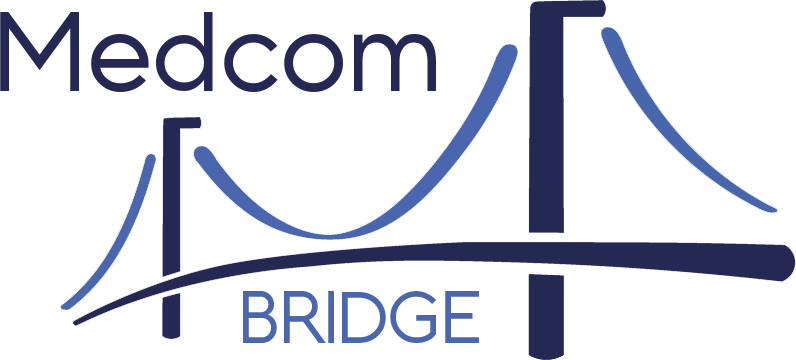 While new things are exciting, let's not forget the Bridge features that already exist to make your life easier!
Compliance Checklist: Our Compliance Checklists are free to generate and can be produced for the same client multiple times to check how compliant they are.

Real-Time Updates and Tracking: The Order Tracking page allows you to see exactly what step your order is on and if anything is needed for it.

Get Quotes and Place Orders in Seconds: Proposals can be generated, and Orders can be placed instantaneously.

Schedule an Appointment: Book a block of time with your Account Manager without leaving The Bridge.

Annual Services Can Auto-Renew

Secure Document Vault: The Bridge contains a secure online repository to house your client's data and documents.

Full Library of Informative Brochures and Videos.
2021 is a big year for The Bridge. We have all these updates and more coming. Some of the updates to look forward to are a completely updated video library and an updated user manual. At Medcom, we want to give you all the tools you need to fully utilize the platform. Again, if you have any questions, you can contact us at bridge@medcombenefits.com.